After several years it was our pleasure to travel with Jerry Van Dyke Travel again. This time we traveled the Main and Danube Rivers from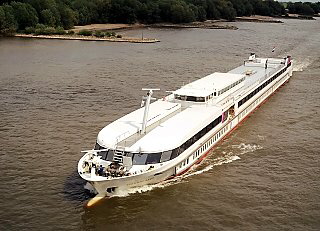 Frankfurt to Budapest. As with previous cruises, we had a wonderful time. But this time there was a difference. It is easy to have a good experience when everything is under control but the real measure of a tour company is how they handle difficult situations.

The difficult situation arose when we arrived in Regensburg. The River Danube was flooding and was closed to boat navigation. While we saw passengers from other boats appear to be prematurely leaving their cruise to catch a taxi to the airport, we were taken to several unscheduled attractions. By the time we returned to our boat, a new plan had been put in place. We would continue our tour by motor coach until our boat was able to proceed on the Danube. The result was that we only missed visiting 2 destinations. On the plus side we had extra time to visit Vienna and Budapest.

It is hard to imagine that Jerry Van Dyke travel were able to obtain more than 50 excellent hotel rooms in Vienna and Budapest in the middle of the tourist season. Especially when you consider that our hotel in Budapest was right on the Danube at the Chain Bridge where we could look out our window to see the lights of the castle at night. Our Vienna hotel was less than a 15 minute walk to the very center of the city. It is also hard to imagine that a tour company would absorb the extra costs involved for 6 nights of hotel rooms and all of the extra meals and the motor coaches that were incurred to ensure that we had the best possible vacation. While they could have just sent us home, they instead treated us royally just as their motto says.

So a great big thanks to everyone at Jerry Van Dyke travel who worked miracles to ensure that we had a wonderful time. You did a terrific job and your care and treatment of your customers was amazing. Thanks again! It was fantastic.